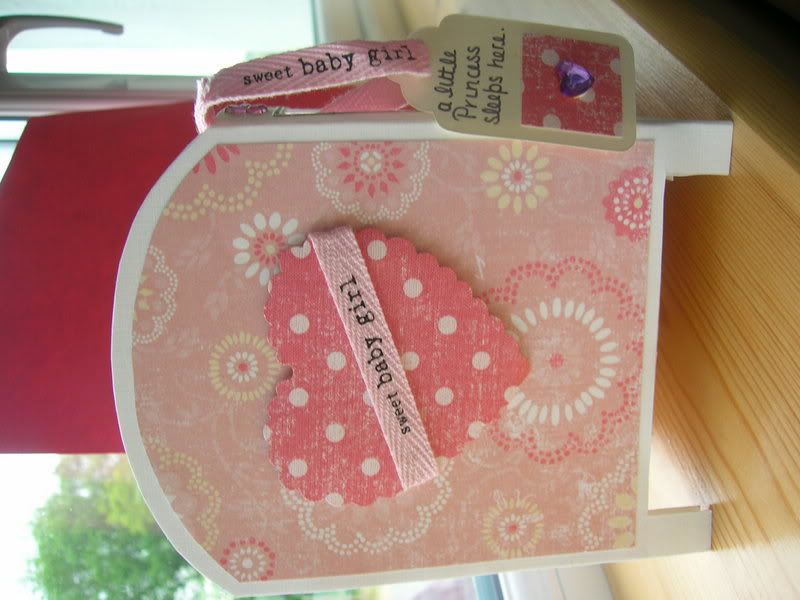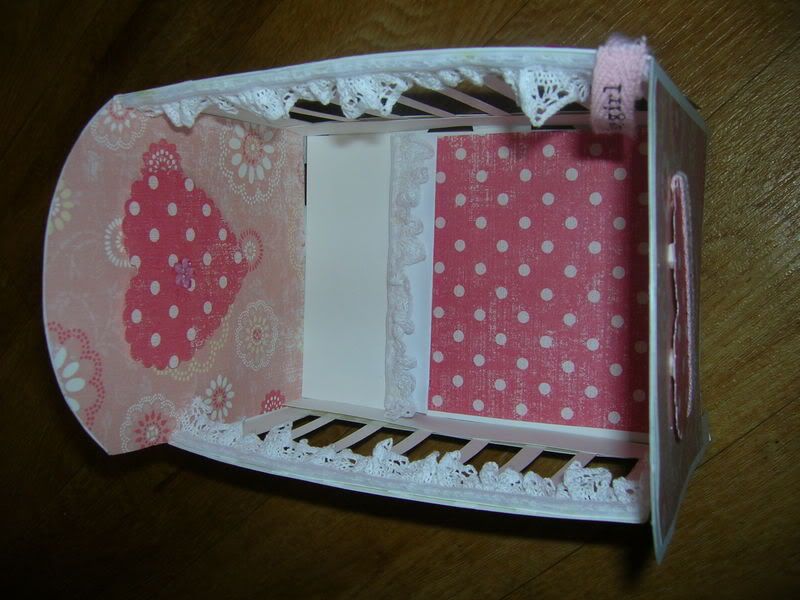 the Arty Farty templates have been taking the UK and Irish craft market by storm, thanks to the shopping channels. I finally got around to making the cot, although by the time I had finished the cot, I hadn't the time or enthusiasm to add the mobile and box - which needs A3 card anyway but only have black card that big.
I used my Making Memories papers, which I think are just so cute - I'm altering a dressing table for the little pickle and want to incorporate them on the somehow. There just aren't enough hours in the day at the minute.
I'm also doing a craft fair on Sunday at the Ballyline Bar and Restaurant - on the road outside Crusheen, between Gort and Ennis. I'll have some demo pieces for personalised pieces that can be ordered - framed pieces, scrapbook pages, mini books, clocks, boxed cards etc. Some wedding invitation samples, personalised photo keyrings and bracelets and picture candles. a bit of anything and everything really, along with some fabby scrapbooking papers from Cherry Arte, Center City Designs, Sassafrass Lass and Imagination Projects, rub offs and chipboards. For cardmakers I'll also be selling sets of 6 ultra fine glitters, peel offs, charms, prima daisies and more bits n bobs.
I'll also be taking details of anyone interested in taking cardmaking classes - starting in September - sp if anyone is passing pop and say "Hi"... I'll be the one with inky fingers and glue spots on my trousers!